TEDxDumbo
---
Date:
Time: 10:00 - 16:30
Organiser: TEDxDumbo
Location: New York-Newark
Topical area: City networks, Arts and culture, Parks and green space, The global urban agenda
Description: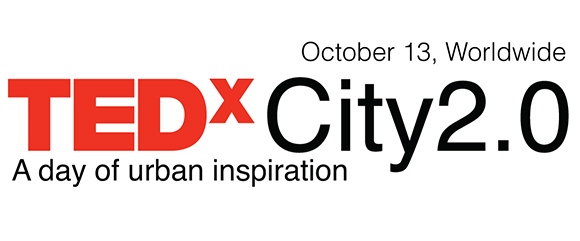 TEDxDUMBO will join more than 60 TEDx chapters around the world in a global conversation around the future of urban living. TEDxDUMBO: City2.0 will be held from 10am to 4:30pm on Saturday, October 13, at Galapagos Art Space in DUMBO.
Speakers presenting at TEDxDUMBO come from a broad range of fields relating to the urban experience -- artists, architects, activists, entrepreneurs, scientists, journalists, and theorists will speak on issues as diverse as greening urban space, participatory art, online dating, intercultural coexistence, urban power structures, and socially responsible design. Some highlights include Benjamin Barber, former Clinton advisor and author of the upcoming 'If Mayors Ruled The World'; Graham Hill, founder of TreeHugger; Hilary Mason, Chief Data Scientist at bit.ly and cofounder of HackNY; and Greg Lindsay, author of 'Aerotropolis' and former Jeopardy! champ.
The audience of 100 will be carefully selected to represent a cross-section of those involved in the urban and related fields.
How to attend:
For more information and to apply to attend, please visit www.tedxdumbo.com